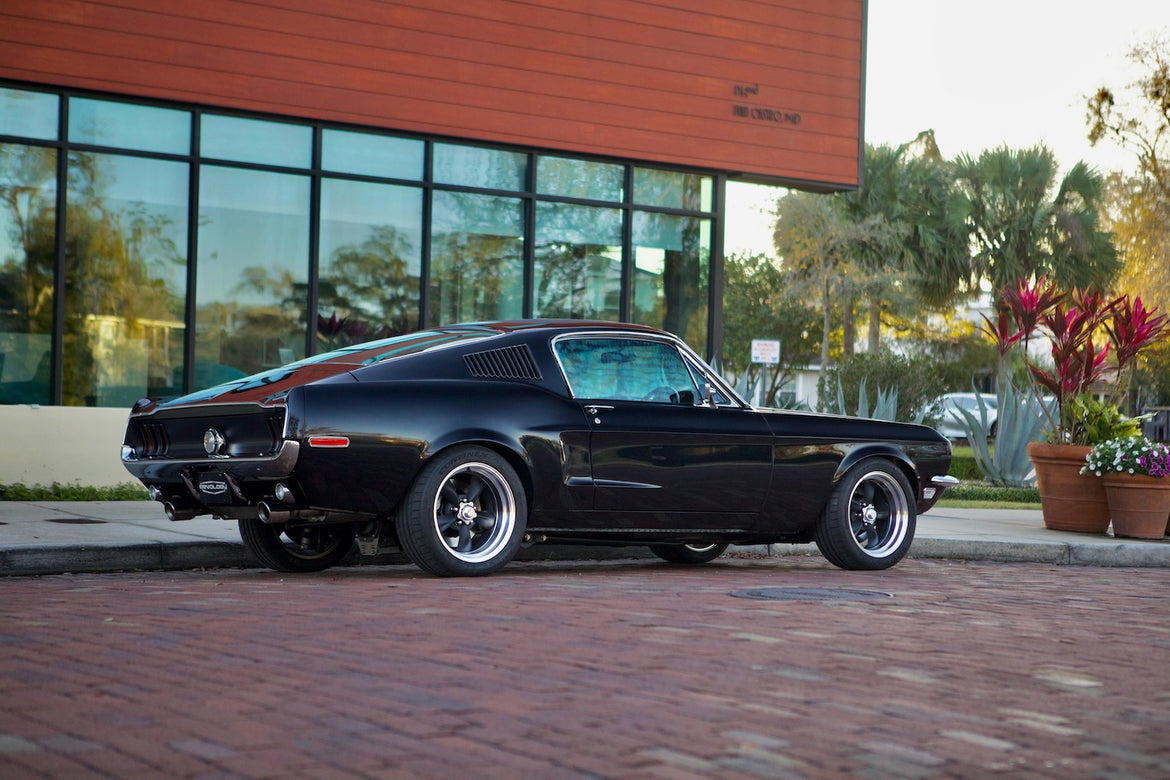 Add Convenience and Functionality with Revology Performance's Electric Trunk Release Kit
Revology Cars has become known for not only building a solid, high-end replica of the classic Mustang, but for providing discriminating buyers with the amenities they are used to in their modern vehicles.  From touch screen audio to electronic fuel injection, power braking, remote keyless entry, and more, features such as these improve the driving experience to a modern level.
Revology Performance continues to offer retrofit and conversion products based on the production line pieces we use to build licensed Mustang and Shelby replicas. One of our newest products is our 1965-1966 Mustang power trunk release kit. This kit is a direct replacement for the manual trunk lock mechanism and uses a power latch assembly with remote activation button you can mount anywhere in your interior (dash, console, glove box, etc.) while retaining the stock trunk lock tumbler and chrome bezel for an OE exterior appearance.
The kit features high quality components, wiring, and mounting hardware.  Installation should only take an hour or so, depending upon where you wish to mount the activation button.  Our kits for the 65-66 Mustang hardtop, fastback, and convertible are ready and shipping now!
The trunk latch assembly retrofits to your original trunk lock and decklid with just two new holes to drill for our angle relocation bracket.
The latch is captured by our new soft-close trunk latch striker. This provides a nice modern closing feeling to the decklid and is a direct retrofit to the original striker mounting location.
The included yellow momentary release button can be mounted wherever convenient, including the glove box, dash, or console.