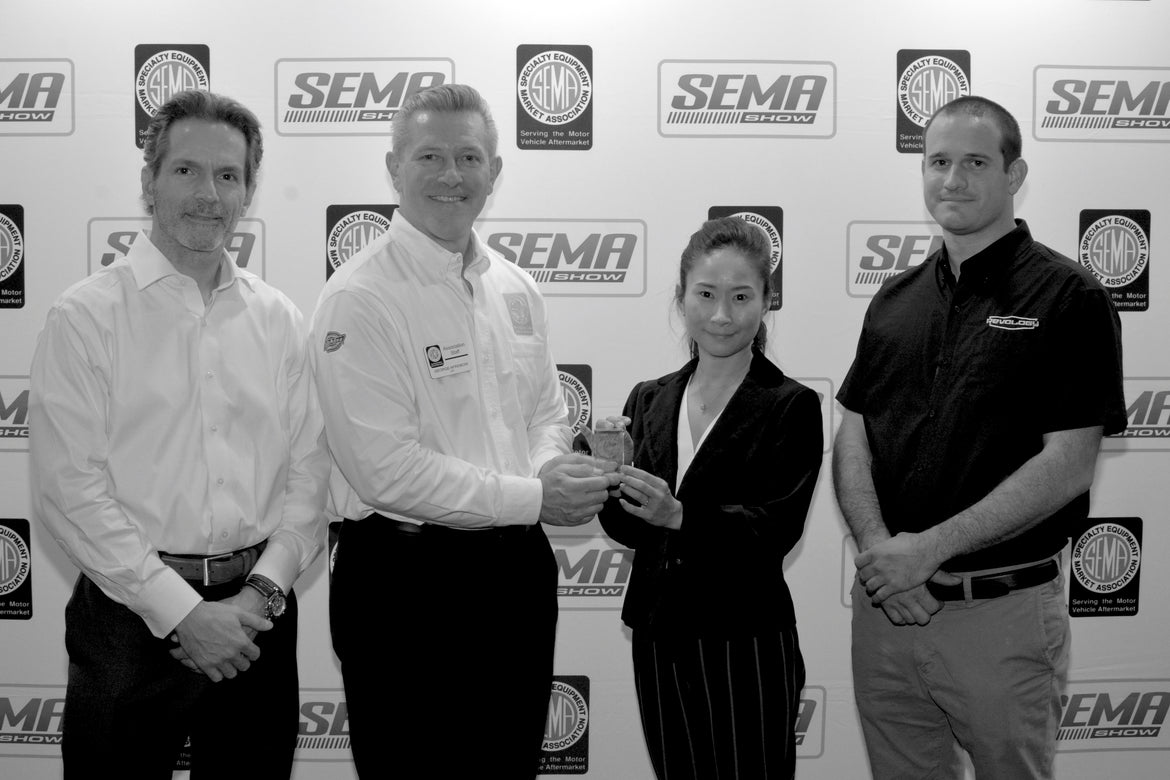 REVOLOGY NAMED 2020 GLOBAL MEDIA AWARD WINNER AT THE SEMA SHOW
Revology Cars was recognized with a 2020 Global Media Award few weeks ago at the SEMA Show in Las Vegas for its 1964-70 Mustang Coyote Swap Pedal Assembly kit.  
Revology's 5.0L Ti-VCT Coyote Swap Pedal Assembly kit features an offset pedal support designed for a hydroboost brake booster, which is small enough to tuck in between the engine and fender apron.  This pedal assembly not only makes room for the
Coyote engine
, it also allows the engine to be located right up against the firewall, improving front/rear weight distribution.
The SEMA Global Media Awards Program recognizes those companies that manufacture specialty equipment products and accessories that would have mass appeal to consumers in countries outside the United States. The products are voted on by a prestigious group of international journalists who serve as judges.
Congratulations to the team!